The answer, at least in British Columbia, may have more to do with the government than you think.
That is the question raised in the
US Ski magazine
on the 2003 avalanche season, the deadliest in British Columbia's recent history.
BC Guides are some of the best trained in the world, that training however is not enough when you are dependent on government information. The
Campbell Liberals
cut funding in 2001, a cut many in the ski business say lead to 2003 being so deadly.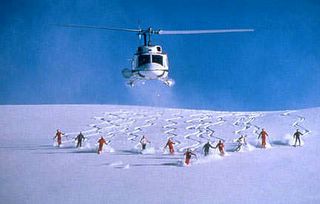 Heliskiing in the Thompson-Okanagan
Lets hope the new Minister of Resort Development can help improve BC's hurting avalanche warning system.
Another side effect of the budget slashing being done at the expense of the publics safety by the Campbell Liberal government.