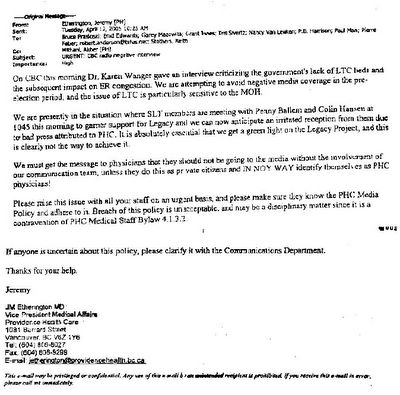 Providence vice president Dr. Jeremy Etherington warns
staff/Doctors about speaking to media
(CBC link to pdf)
Doctors working for Providence health care have been warned. The non-profit group Providence, is a Catholic run agency that is responsible for St. Pauls Hospital located in Vancouver's westend sent an email out to staff telling them that the hospital could lose provincial government support if there is any negative press about health care provided by the hospital.
The email above was reported by
CBC Vancouver
Another example of open, honest and accountable government?